SUN Resources
There are many resources a SUN Community School and Latino Network provide for families in the Portland area, including:
Monthly food distributions called Food for Families and Harvest Share

Transitional Housing Referrals

Rent Assistance

Energy/Utility Assistance

Parenting Program

Free Tax Preparation through AARP

Onsite computer access, job seeking and resume help, and more

Adult Education classes: Bridger SUN will be offering various classes during the 2015-2016 school year. If there is a particular class that would be of interest to you, or someone you know, please let us know. We organize these classes and workshops based around community need and interest. Some examples of Adult Education classes include: Zumba, Nutrition Matters, Adult Computation in Spanish, Language Exchange, etc.
The links below also offer leads on where to find resources in your community:

211 Community Resource Finder
OregonHelps Website can help you determine if you and your family can get help from 28 different service providers for food, medical, housing & more
Resources Galore (pdf) Comprehensive directory of services, last updated in 2008. Please check with providers for services currently available
Food Resources in Your Community (pdf) Information on SNAP, WIC, Child Nutrition, Emergency Food, Gardening, Gleaning & Senior Meals
Where to Turn

(pdf) Family resource directory for East Multnomah County


Project Return Educational Rights of Children and Youth Experiencing Homelessness
Oregon Food Bank Find out where to get hot meals, emergency food, and about gleaning programs: 1-800-777-7427. For a list of emergency food sites, call 1-800-SAFENET (723-3638)

Availability of many services changes frequently. If you need assistance accessing any of these resources, please get in touch with the SUN School staff via the Contact Us tab on this site, by calling us at (503) 502-1485, or by stopping by our office in Rm. 39! We'd be happy to help.
---
Attention!
Does Your Child Need Healthcare?
The Multnomah County Health Department's School-Based
Health
Center
Prog
ram
is here to assist your family in getting the healthcare they need.
The clinic is like any medical office, but we specialize in caring for school-aged children.
School-based health centers are funded through third-party insurance, Medicaid, grants and public funds. Providing us with your insurance coverage
info
rmation allows us to bill your insurance and reduces our need for public funding so we can provide service to as many students as possible.
Families with no health insurance or who do not provide insurance
info
rmation are referred to an Eligibility Specialist to see if they may qualify for the Oregon Health Plan or other insurance programs. This coverage could fully insure your child for medical, dental, and emergency services.

We strongly encourage you to apply for this valuable coverage. The school-based health center will also receive payment for services from the insurance, allowing it to remain open for all students.
If your insurance doesn't pay for all or part of the cost you are not responsible for any out-of-pocket expenses.
The School-Based Health Centers provides the following services:
Routine physical exams, including sports physicals

Early detection, diagnosis, and treatment of illness and injury

Vision, dental, and blood pressure screenings

Immunizations

Mental health services

Age-appropriate reproductive health

Routine lab tests

Prescription medications

Health education, counseling, and wellness promotion

Fitness and nutrition education and counseling

Referrals for healthcare services not provided at the clinics
Please see below for a listing of health centers. If you would like more information about our health centers, call one of the clinic sites or visit www.mchealth.org/sbhc

During the regular school year services are offered at the following sites:
HEALTH CENTERS SERVING GRADES K-12
Cleveland School-Based Health Center

3400 SE 26th Avenue

Portland, Oregon 97202

(503) 988-3350

David Douglas School-Based Health Center

1034 SE 130th Avenue

Portland, Oregon 97233

(503) 988-3554

Eastside School- Linked Health Center

600 NE 8th Street, Rm 170

Gresham, Oregon 97030

(503) 988-5488

Franklin School-Based Health Center

5405 SE Woodward Street

Portland, Oregon 97233

(503) 988-3370

Grant School-Based Health Center

2245 NE 36th Avenue

Portland, Oregon 97212

(503) 988-3372

Jefferson School-Based Health Center

5210 N Kerby Street

Portland,Oregon 97217

(503) 988-3360




Parkrose School-Based Health Center


12003 NE Shaver Street
Portland, Oregon 97220
(503) 988-3392

Roosevelt School-Based Health Center
6941 N Central Street
Portland, Oregon 97203


(503) 988-3909




SERVING GRADES K-8

Cesar Chavez School-Based Health Center
5103 N Willis Boulevard
Portland, Oregon 97203
(503)988-3815

George School-Based Health Center
10000 N Burr Avenue
Portland, Oregon 97203
(503)988-3829

Harrison Park School-Based Health Center
2225 SE 87th Avenue
Portland, Oregon 97216
(503) 988-4577

Lane School-Based Health Center
7200 SE 60th Avenue
Portland, Oregon 97206
(503) 988-5640



Powered by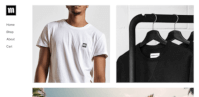 Create your own unique website with customizable templates.